Our Mission
At Essence Beauty Store, we are committed to providing top of the line hair products, skincare products, and makeup, along with the highest customer service experience!
Welcome to Essence Beauty Store, the only family owned beauty store in the Central Coast of California! Essence Beauty Supply offers a wide range of high quality beauty products that are not only good for humans, but are also good for the environment. We carry a variety of clean products including our own cruelty-free, paraben-free and gluten-free skincare and hair care line.
Featured Brands
Moroccanoil
Moroccanoil Treatment is the product that pioneered oil-infused hair care and created the worldwide buzz on argan oil. Infused with antioxidant-rich argan oil and shine-boosting vitamins, this completely transformative hair treatment detangles, speeds up drying time and boosts shine—leaving you with nourished, manageable, and smooth hair with each use. Outshine the rest.
Shop Moroccanoil
Dermalogica
Dermalogica creates high-performance serums to enhance the skin's natural defense system to brighten, firm and help dramatically reduce the appearance of fine lines and wrinkles. Advanced bio-technology and an ultra-stable Vitamin C complex work synergistically to enhance bioavailability of Vitamin C to fight oxidative stress and the appearance of skin aging before it starts. Optimized delivery system combined with a peptide and AHA renews for brighter, firmer, more radiant skin.
Shop Dermalogica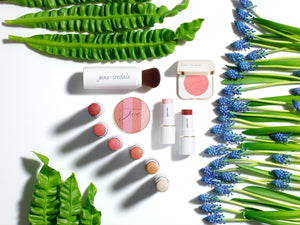 Jane Iredale
Jane Iredale is a skincare and mineral makeup company that embraces the holistic approach to beauty. Using the highest -quality minerals available, and organic ingredients with high performance, cruelty-free, skincare makeup enhances your natural beauty and nourish your skin.
Shop Jane Iredale
From Our Customers
Best atmosphere. It is under new ownership, new owner and manager are amazing!

Terri J
Went to Essence to get my hair colored by Teri and it was an amazing experience. Every employee I encountered including the new owner were amazing and friendly. Can't wait to go back..

Stacy R
Love this place, the owner is awesome!

Carmelita L
Essence Beauty Purple Shampoo
They are amazing and made a huge difference in just the one use
I was in the shop yesterday afternoon and you sold me the Essence purple shampoo and mask. I used them both this morning and you were absolutely right! They are amazing and made a huge difference in just the one use on my dry hair and ends. I'm definitely a believer and will recommend it to my family and friends.
Thank you so suggesting I give it a try!
One happy customer!
-Laura S
Essence Beauty Restorative Hair Mask
The Restorative hair mask is amazing!!!
THE RESTORATIVE HAIR MASK IS AMAZING!!!
It left my hair feeling really soft, I can feel the difference in the texture, my curly hair is feeling great with lots of hydration, goodbye frizzz.
Thank you Essence Beauty!
-Joan M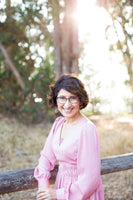 Meet the Founder
I was always inspired by my parents and their entrepreneurial culture. They owned a hotel in Nicaragua and they taught me that the entrepreneur world is not for everyone, but if you put the work into it and have the drive, it will pay off. I always had a passion for beauty and fashion and when the opportunity arose, I didn't think twice; I knew this was the business that reflected who I am and what I love. I started my entrepreneurial journey and purchased the only locally owned beauty supply in the Central Coast, and changed the name to Essence Beauty. After all, we all have our own special feature that makes us unique, and that is the Essence of a human. After working for a corporation for 13 years; I decided to take a leap of faith and dedicate myself to what I enjoy most: helping customers feel their best with our products.
One of my goals when I opened Essence, was to make sure we offer products that are not only good for humans, but are also good for the environment. Since opening in 2019, we have been able to increase our offering of clean products including our own cruelty-free, paraben free, gluten-free skincare and hair products line.
My sister Deya has played a big role in the success of Essence Beauty. I couldn't have done it without her continuing support on the day to day of the business, her creativity, her commitment, her knowledge is unmeasurable -  Thank you for all that you do for our customers!
- Carla, Owner, Essence Beauty Store